---
-
A FE3H fanzine and cookbook celebrating the food, friendships, and families of Fódlan
---
Latest News: Leftovers is closed! Orders will begin shipment in late-July/early-August!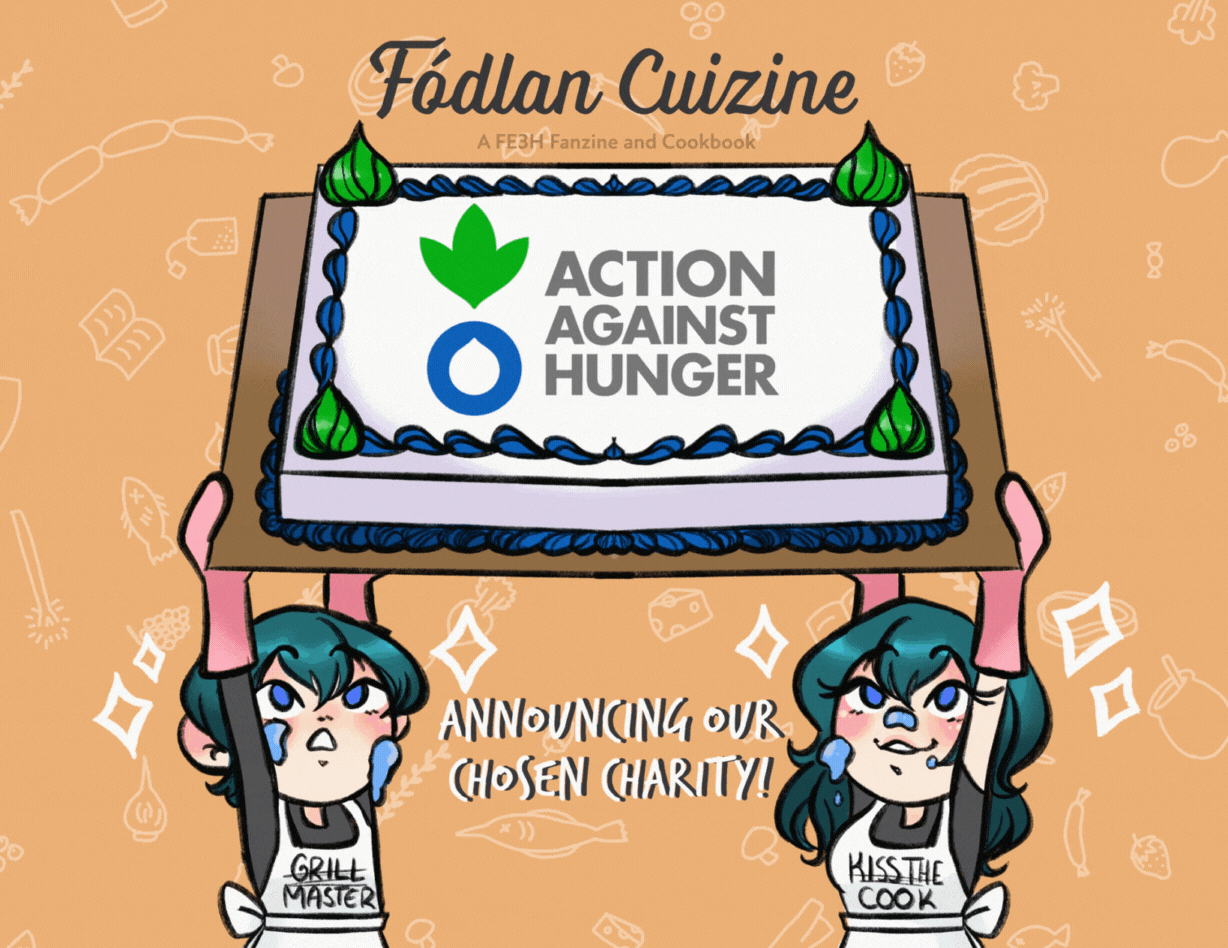 SCHEDULE
| Event | Dates |
| --- | --- |
| Interest Check: | Nov. 9 - Mon, Dec. 7 |
| Co-host Applications: | Dec. 9 - Wed. Dec. 23 |
| Mod Applications: | Dec. 30, 2020 - Jan. 6, 2021 |
| Contributor Applications: | Jan. 25 - Feb. 21 |
| Deliberation + Results: | Feb. 21 - Feb. 26 |
| Pitches Assigned: | Feb. 27 - Mar. 1 |
| Creation Period: | Mar. - May 2021 |
| Check-in #1: | March 19 |
| Check-in #2: | April 16 |
| Check-in #3: | May 21 |
| Final Submissions: | June 4 |
| Preorders: | June 25 - Aug. 2, 2021 |
| Formatting + Production: | Sept. - Dec., 2021 |
| Shipping: | Feb. - Mar. 2022 |
| ⇨ Leftover Sales: | June 4 - July 8 ⇦ |
NOTE: Schedule is subject to change
ABOUT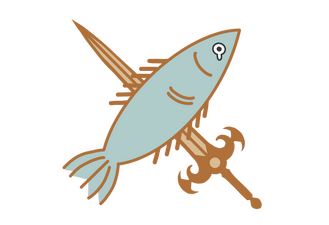 +
Inspired by the everlasting bonds deepened through the sharing of teatime and meals at the Garreg Mach Monastery, Fódlan Cuizine is an upcoming SFW fanzine and cookbook, celebrating the food, friendships, and families of Fódlan.Our theme is warmth and community. The zine will strive to highlight the various relationships in Fire Emblem: Three Houses through heartfelt stories and art, while featuring recipes of food from the game as well as original dishes and drinks inspired by it.Fódlan Cuizine is a fan made, non-profit project. All proceeds from the sale of the zine will be donated to the organization Action Against Hunger.Check out our lineup here!
Team Cuizine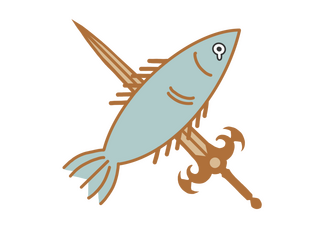 +
Pear @itspearbae 🍐
head, logistics, communications, marketing
she/her | 25+ | USPear is a first-time mod for a fanzine. Though it is her first time organizing a fan project, she has plenty of related experience through her irl jobs in publishing and event planning as a writer, editor, and social media/ marketing specialist and in working on indie zines.Hours spent on FE3H: 320+
Favorite character: Felix and Lorenz (unfortunately)
Fun fact: Has 300+ tabs of fanfics open on her phone at all times
+Rachel @Metallic_Sweet 🥃
co-head, writing, shipping
they/them | 31 | USRachel is a first-time mod for a fanzine. They have experience in professional and academic research and publishing, and they have spent many years writing and collaborating on fanfiction and fan creative projects. They are also an enthusiastic homecook and baker.Hours spent on FE3H: 400+
Fav character: FERDINAND VON AEGIR
Fun fact: Collects cookbooks and recipes from the 1940s-80s
+Vibird @Feroxai_ 🍡
advisor, professional hand holder
she/her | 24 | The Land Down UnderAs a sufferer of project-itis, Vibird has modded a few zines, discord servers, and projects. But while she is here, she is just a student of Cooking Zine 101.Hours spent on FE3H: 130
Fav character: Fewix
Fun fact: Vibird stans Carl-bot, the superior Discord Management bot. Check out carl.gg for--
+Monica @tastygarregmach 🧁
chef
she/her | 25 | USMonica's first passion is food and second passion is Fire Emblem. Having formally studied pastry arts, she spends her days working as a pastry chef and her nights logging way too many hours into Fire Emblem: Three Houses.Hours spent on FE3H: 370
Fav character: Claude and Sylvain
Fun fact: Her pursuit for food has led her to travel to over 30 different countries
+Jihae @ajihaew 🍰
art, finance
she/her | 20 | USJihae is an illustration student who likes drawing colorful things and stuff you'd see in a cafe. Also, swords? That probably fits.Hours spent on FE3H: An agonizing 125 hours
Favorite character: Claude
Fun fact: Fire Emblem: Path of Radiance is a tactical role-playing game developed by Intelligent Systems and published by Nintendo for the Nintendo GameCube video game console
+Weiwei @weiwei_cos 🍒
formatting
she/her | 24 | USWeiwei is a graphic designer with a love for books and a first-time fanzine mod. She has experience with creating book layouts, packaging design, and creating social media illustrations and graphics. She is looking forward to creating a beautiful food zine with everyone!Hours spent on FE3H: A mystery
Fav character: Linhardt
Fun fact: She is an avid collector of realistic food plushies
+Lolo @missdoodlesalot 🍣
graphic design
she/her | 24 | USLolo is an illustrator and graphic designer living in SoCal. She spends her days making cute merch and dreaming about Edeleth.Hours spent on FE3H: 67
Favorite character: Edelgard
Fun fact: She has a pet snake named Celica (named after the character in FE Echoes)
+Ray @b00giewara 🍓
graphic design, formatting
she/her | 29 | USRay is a graphic designer working in the gaming industry. She cannot cook to save her own life but can spend hours talking about fresh produce. She has plenty of experience as a zine moderator and also has spent too much time crying over Dimitri Fire Emblem.Hours spent on FE3H: 180+
Favorite character: Dimitri
Fun fact: Has a soft spot for pirates, apparently
+Kyousa @kyousa38 🍳
finance, production, shipping
he/she/they | USKyousa has worked on production, finance, shipping, and administrative roles on various zines in the Fire Emblem community. There's nothing they love more than the feeling of seeing a customer receive and enjoy a fanbook! They're excited to be working with everyone, and hope that you'll fall in love with Fódlan Cuizine too!Hours spent on FE3H: Enough
Fav character: Lysithea and Felix
Fun fact: Can never eat too much hotpot
F.A.Q.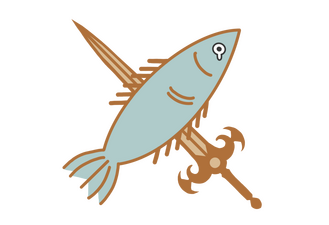 +
Is the zine for profit or non-profit?The zine is non-profit! All proceeds made after the cost of production and compensating contributors with a copy of the project will be donated to the charity Action Against Hunger.
+When should I expect to receive my order?At this time, bundles are estimated to be shipped out in February 2022! Please keep an eye out on our social media for news and production updates.
+Can I sign up for an email alert when leftover sale starts?Yes! Please sign up HERE.
+When will the PDF of zines be sent out?They will be sent out once half of the physical orders are shipped! We hope that everyone can enjoy the book around the same time.
+Where will the zines be shipped from?The zines will be shipped from California, USA!
+Will any of the physical merch and stretch goal merch be sold individually?We plan on selling physical merch individually and in bundles in our leftover sale after all preorder packages are sent out. However, please be aware that we are unable to guarantee that all merch items will be in stock in our store!
+When will you have leftover sales?We will have leftover sales once all preorder bundles are delivered. Please stay tuned for an email sign up form in the coming months if you want to be notified of our leftover sales!
+Can I update my mailing address if it changes after I place an order?Yes! We will be sending out an email to our physical bundle purchasers shortly prior to our shipping period, which will contain instructions on how to update your shipping address.
+How many pages will the book be? Will it have a spine?The zine is 140+ pages long! It is paperback and perfect bound.
+Will contributors retain rights to their work?Yes, absolutely. Contributors will be able to publish their own completed pieces and print them for distribution and sale following 3-6 months after the conclusion of the project, which includes pre-orders and leftover sales.
+Why is "cuisine" spelt like that?"Cuizine" is intentionally spelt with a 'z' because it's a play on words! It's a zine about the cuisine in Fódlan, therefore "Fódlan Cui-Zine."
News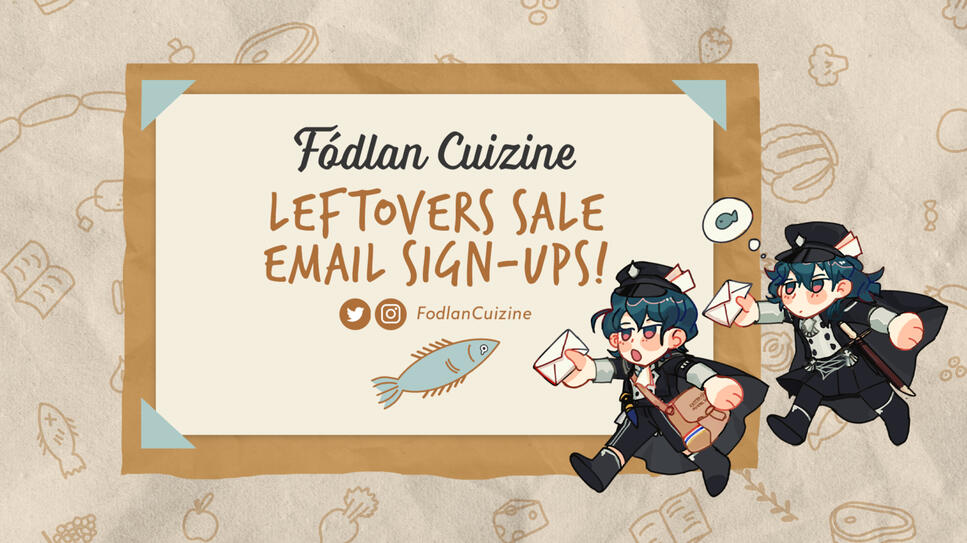 +
Feb. 14, 2022: Though we will not be reopening our shop until after all preorders are delivered, please feel free to sign up for our email alert if you would like to be notified of when our leftover sale starts. Thank you again for your patience and support!
Latest News: Shipping delay! Read details here---⚔️ OLD F.A.Q. ⚔️
---
🎣 Contact 🎣
---
STATUS: PRODUCTION!---Lee @treefroglee 🐌
organization
they/she | 20 | USLee has been a moderator on over a dozen zines, and a contributor for a handful of others. They have taken on a number of roles, ranging from organization to social media to formatting to finances. They're extremely excited to work on this project!Hours spent on FE3H: 280+
Fav character: Linhardt or Lysithea
Fun fact: They are learning how to make wall shelves---Ray @b00giewara 🍓
graphic design, formatting
she/her | 29 | USRay is a graphic designer working in the gaming industry. She cannot cook to save her own life but can spend hours talking about fresh produce. She has plenty of experience as a zine moderator and also has spent too much time crying over Dimitri Fire Emblem.Hours spent on FE3H: 180+
Favorite character: Dimitri
Fun fact: Has a soft spot for pirates, apparently
+---+
Feb. 1, 2022: It's the moment we've all been waiting for! Our cui-ZINES have made it to our shipping mod and we will start mailing out orders in a few weeks. If you have moved since you purchased your bundle, please email us with your updated address by Saturday, February 12!Everyone who has purchased a physical bundle should have gotten an email containing address update information! If you have not gotten an email, please check your spam folder or email us with your order number and new address. Thank you again for your patience and support!Though we will not be reopening our shop until after all preorders are delivered, please feel free to sign up for our email alert if you would like to be notified of when our leftover sale starts.(Note: Due to the large volume of emails we've received for address updates, it may take us a couple of days to reply to everyone! We will let you know ASAP once we've made a note of your new mailing info. Thank you for understanding!)---Latest News: Requesting all address updates by Feb. 12! Read details here
Latest News: Now shipping! Sign up for our Leftovers Sale email alert